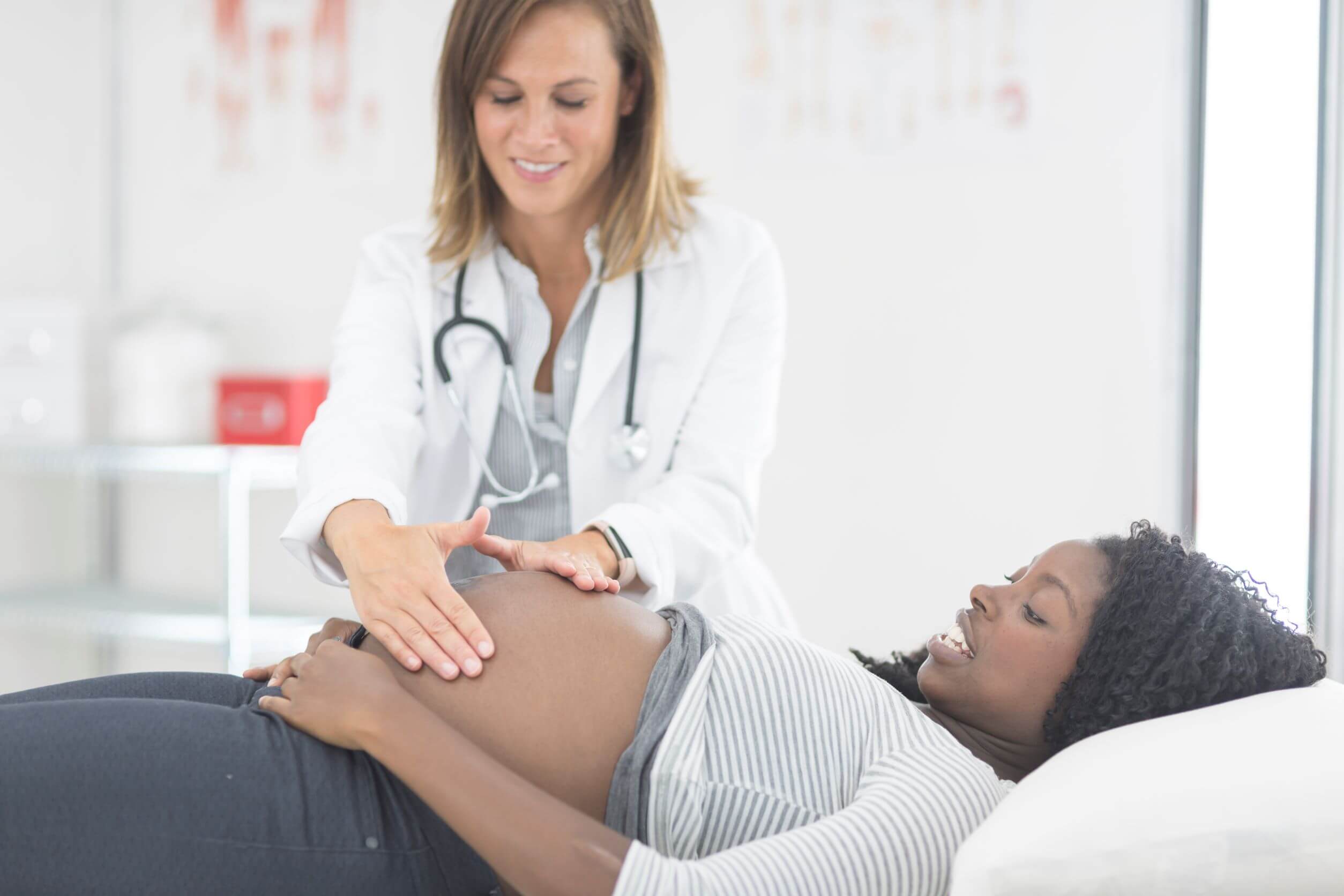 CTG monitoring in hospital
A hospital admission is very stressful for pregnant women. Even more so if the admission is unplanned and the woman in question has to arrange all kinds of things. As everyone knows: this stress and fuss means that the measured values for mother and child will probably be different than when she is sitting calmly on the sofa at home. This is the reason for the development of a remote CTG device. Would it not be great if women with a high-risk pregnancy could carry out the CTG, that would otherwise be done at the hospital, at home themselves?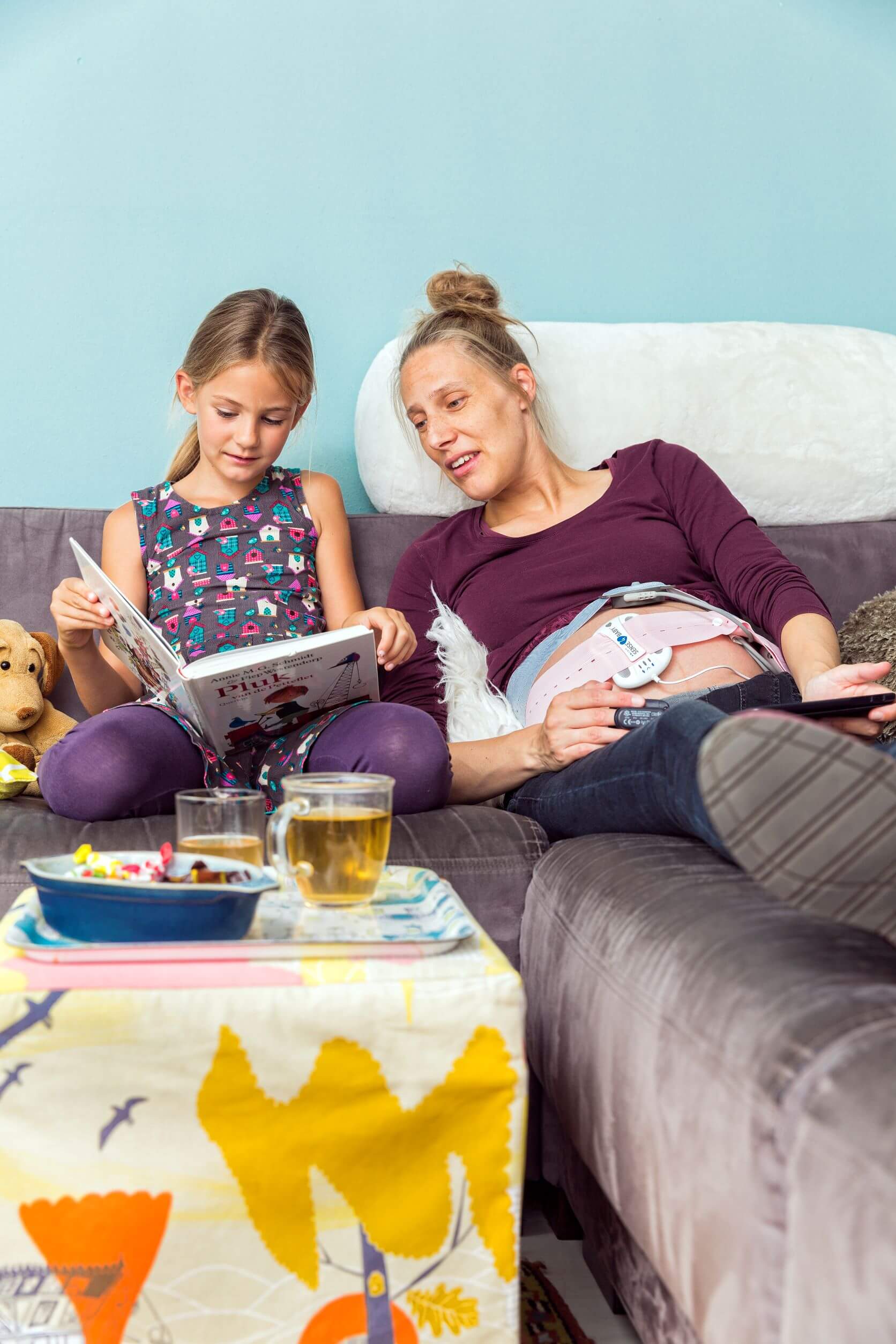 Reduce hospital visits and admissions
CTG Home Monitoring enables healthcare professionals to monitor their patients remotely. The expecting mother can make her own CTG at home, and send the data to the cloud. The gynaecologist or specialised nurse can view the data in real time or later.
This reduces hospital visits and even admissions. Measurements that would normally be carried out at the hospital, can now be carried out by the pregnant woman herself, in her own house. This reduces stress to a minimum and enables the expecting mother to enjoy the peace and quiet of her own house, and the warmth of her own family. This will benefit both mother and child.
Data safely in the cloud
CTG Home Monitoring sends all data to a heavily secured cloud, from which a connection can be made with other systems. This enables physicians to follow the data in real time in the central monitoring system or to see them in a web portal or the HIS/EMR.
The business case for remote monitoring
More and more medical specialities change to remote monitoring. In addition to the benefits for the patient, there is also a favourable business case: remote monitoring reduces the number of hospital visits and admissions. The Dutch Hospital Association (NVZ) estimated that the use of our service would save € 1550 per high-risk pregnancy. For the whole of the Netherlands, this would potentially save € 5.4 million per year. Interested in the business case for your situation? Ask for our example calculations.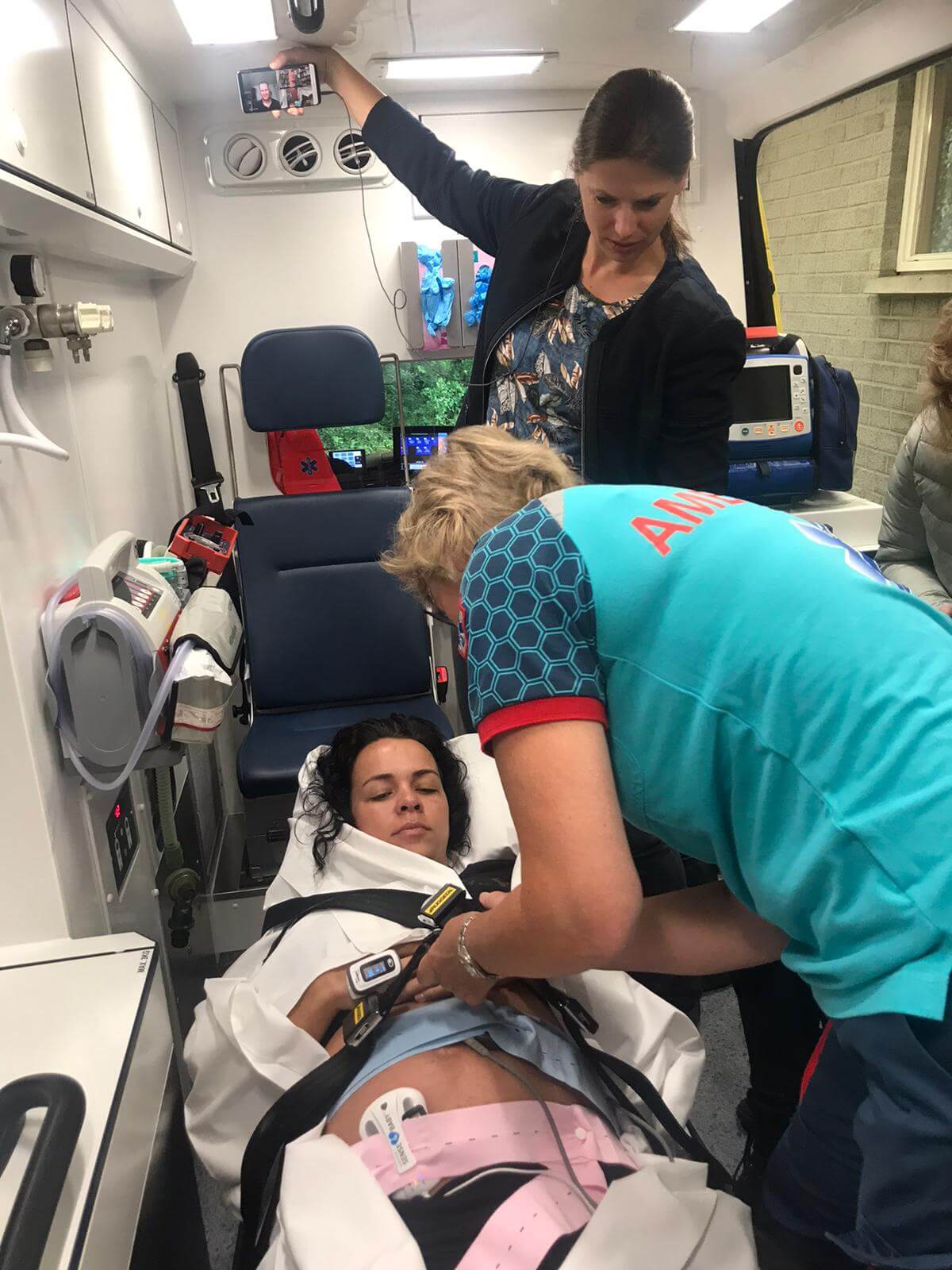 CTG Home Monitoring is a portable device
Should it be necessary to take the pregnant woman to the hospital by ambulance, our portable CTG monitor can be used during transport, so the monitoring is not interrupted at any time.
Using CTG Home Monitoring at home
Women with a high-risk pregnancy can use our portable CTG monitor at home, they will receive instructions on how to apply the pulse oximeter and the belly belts with the transducer and tocodynamometer, and how to send the data to the cloud.
More information?
Contact our expert