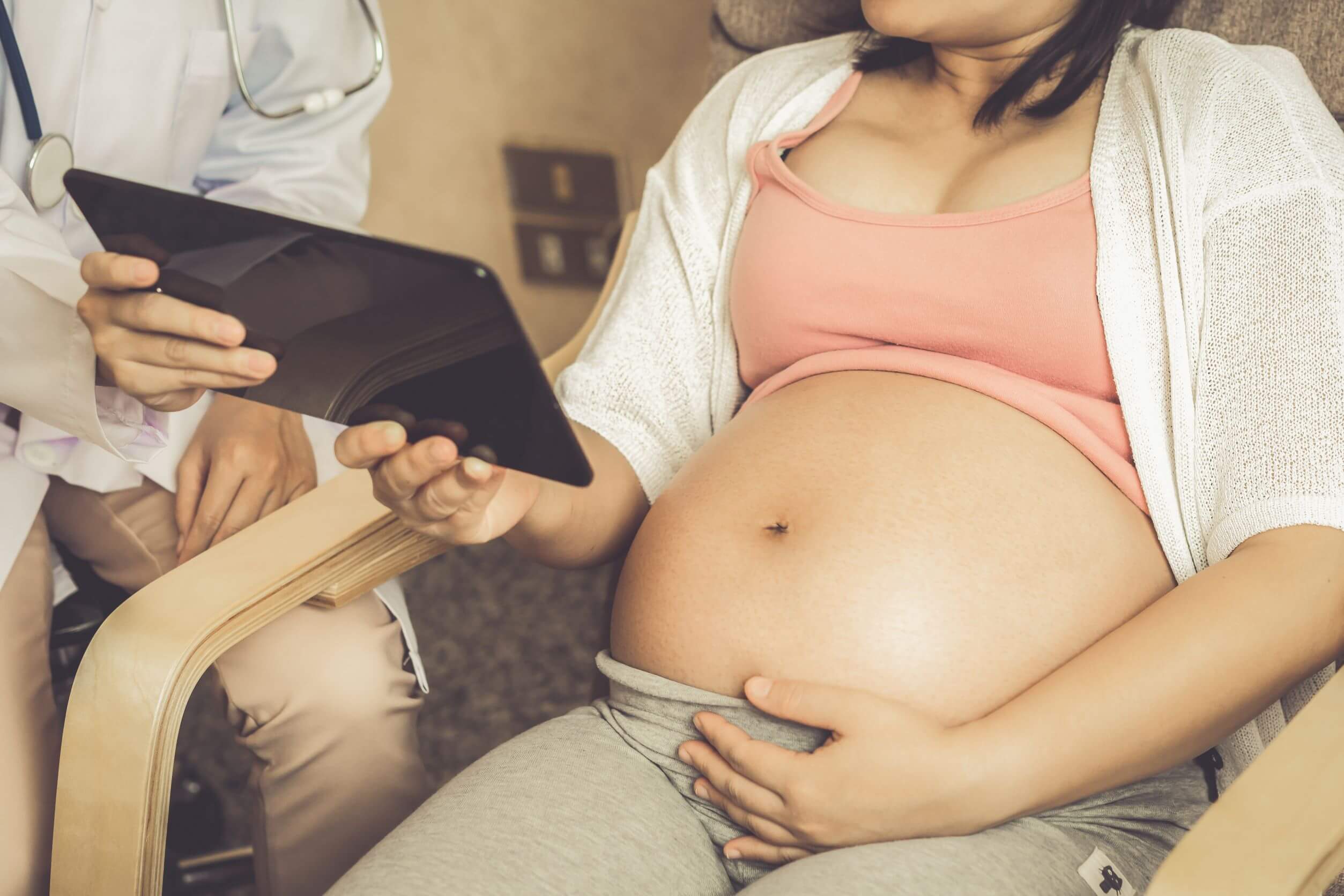 PregnaOne
The versatile mobile CTG solution for pregnancy
Complete service for top-notch remote care
PregnaOne is a versatile mobile CTG device for various applications. It is suitable for pregnant women at home and in hospital. They can connect themselves and make a CTG, which gives them more control over their own care. For midwives' surgeries, PregnaOne offers a special workflow that makes it very easy to use for the midwife.
PregnaOne Device
PregnaOne has an intuitive interface for easy use of the device. Clear communication in the form of notifications (alterations in heartbeat, coincidence), colours (green or red indicator for charging status), and vibrations contribute to this. The compact and practical design, with integrated controls and software, make the device easy to use. The very robust connector ports and wires for toco and transducer ensure that the device works faultlessly. It all comes in a light but solid case with an interior that secures all parts in the case and protects them. The case and its interior are both easy to clean and disinfect. The pregnant woman can disinfect the device herself with the disinfectant wipes included.
PregnaOne Portal
A huge advantage of PregnaOne is the option to send notifications to healthcare providers when the pregnant woman starts her CTG at home. When the unborn child's condition asks for it, PrenaOne can also send a request to look at a specific CTG. Additionally, there is option to show the baseline and STV of a CTG. This can support the healthcare provider when monitoring a pregnant woman.
Support
The PregnaOne portal offers the possibility to let the client watch how the pregnant woman uses the product and check, for instance if the toco and transducer are properly connected. This helps us to support our clients even better in providing pregnant women with the best possible care.
What makes PregnaOne stand out
Integration with EHR and central monitoring system possible

Option to send notifications and reports

Intuitive interface and easy to use

Software integrated in the device

Very robust model

MDR certified
Order a demo
Are you interested in the possibilities of PregnaOne? Order a product demo now. We will show you all the possibilities and you can ask all of your questions.
More information?
Contact our expert